EXTRUSION FORMING Hydraulic Press Machine
The initial development of cold extrusion technology was very slow, and only a few soft metals (lead and tin) were squeezed for a long time. It was not until the end of the 19th century and the beginning of the 20th century that it began to squeeze harder non-ferrous metals (zinc, aluminum, copper, brass, etc.). As for the extrusion of steel, it required a lot of pressure during cold extrusion. Problems such as mold materials for press steel, suitable lubricants, and large-tonnage presses have long been considered to be very difficult or even impossible to extrude steel.

Cold extrusion is to place the metal blank in a cold extrusion cavity, and apply a pressure to the blank through a fixed punch on the press at room temperature to plastically deform the metal blank to produce a part processing method. At present, China has been able to cold-extrude metals such as lead, tin, aluminum, copper, zinc and their alloys, low carbon steel, medium carbon steel, tool steel, low alloy steel and stainless steel, even for bearing steel and high carbon. Aluminum alloy tool steel, high speed steel, etc. can also be cold extruded with a certain amount of deformation. In terms of extrusion equipment, China has the ability to design and manufacture tonnage extrusion presses at all levels. In addition to the use of general mechanical presses, Hydraulic Presses, and cold extrusion presses, it has also successfully used cold presses with friction presses and high-speed high-energy equipment.
Extrusion is a process for forcing a plastic flow of gold chips, through the gap between the punch and the die or the die exit, to make a part of a hollow or section having a smaller cross section than the blank. If the blank is extruded without heating, it is called cold extrusion. Cold extrusion is one of the processing techniques for chipless and less chip parts, so it is an advanced process in plastic processing of gold chips. If the blank is heated to a temperature below the recrystallization temperature for extrusion, it is called warm extrusion. Warm extrusion still has the advantage of less chipping.
Back extrusion

When back-squeezing, the flow direction of the metal is opposite to the direction of movement of the punch. Back-squeezing can obtain cups of various shapes.

Folded composite extrusion

When squeezed, part of the metal flows in the same direction as the punch, while the other part flows in the opposite direction to the punch. Composite extrusion can produce a variety of cup, rod, and barrel parts.

Folding radial extrusion

When extruded, the flow direction of the metal is perpendicular to the direction of motion of the punch. Radial extrusion can be divided into centripetal extrusion and centrifugal extrusion, and radial extrusion is used to manufacture helical gears, flower keyboards and the like.

Yz61 Series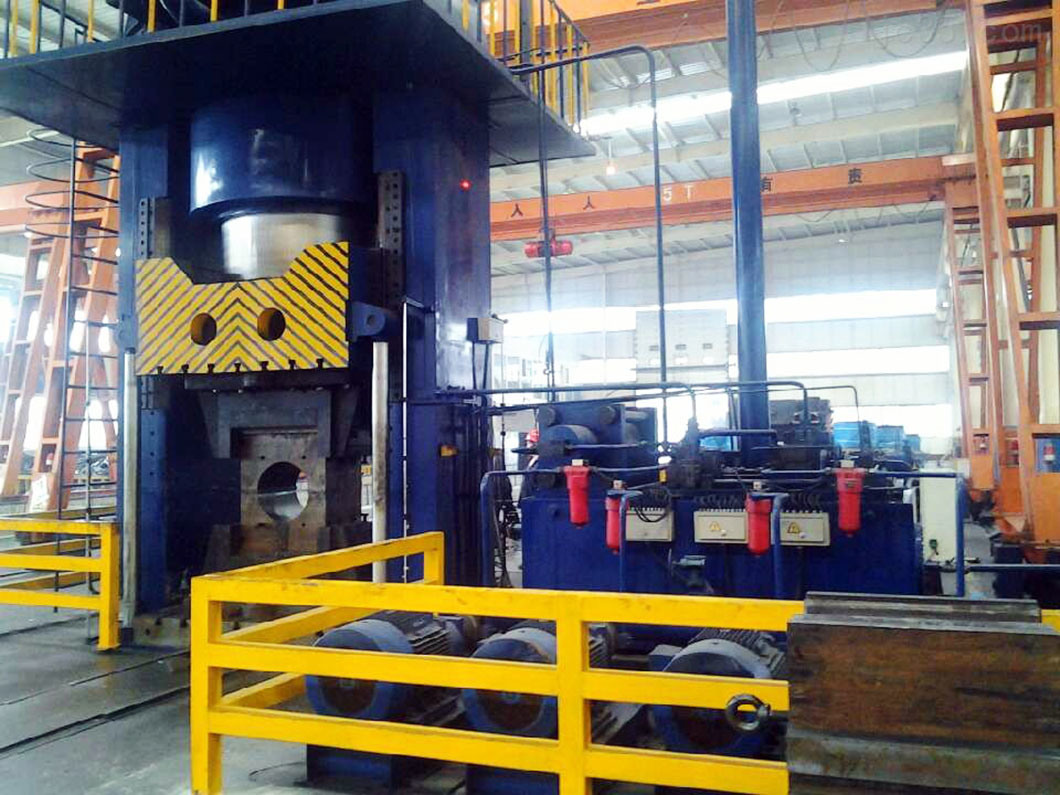 Technical specs
Model
Unit
Yz61-100T
Yz61-160T
Yz61-160TA
Yz61-200T
Yz61-200TA
Yz61-315T
Yz61-400T
Yz61-500T
Yz61-630T
Yz61-800T
Yz61-1000T
Working pressure
Mpa
25
25
25
25
25
25
25
25
25
25
25
Main cylinder
Nominal force
KN
1000
1600
1600
2000
2000
3150
4000
5000
6300
8000
10000
Return force
KN
160
210
210
240
180
300
340
350
600
600
600
Stroke
mm
220
220
500
220
500
220
220
500
500
500
500
Slider speed
Descent
mm/s
120
120
200
120
200
110
120
200
200
200
200
Pressing
mm/s
6-15
4-10
7-16
3-10
8-20
5-12
5-12
8-20
8-20
8-20
8-20
Return
mm
90
70
120
100
160
100
120
150
200
150
150
Ejection cylinder
Nominal force
KN
200
200
200
200
200
200
350
380
500
500
1000
Stroke
mm
80
80
80
80
80
80
100
200
200
200
200
Dia of rod
mm
50
50
50
50
50
50
70
80
90
90
140
Ejecting speed
Ejection
mm/s
80
80
120
120
150
80
120
125
130
150
100
Return
mm/s
120
120
200
120
250
120
210
160
250
250
200
Open height
mm
600
700
900
700
900
700
800
900
900
1000
1000
Table size
L-R
mm
500
600
600
600
600
700
800
800
900
1000
1000
F-B
mm
500
600
600
600
600
700
800
800
900
1000
1000
Motor power
KW
7.5
7.5
11
7.5
18.5
18.5
22
44
60
74
90
TECHNICAL SUPPORT
Technical support by phone, telemaintenance
On-site repairs
Custom maintenance and preventive service contracts
Spare part services
Performance improvement diagnosis
Extrusion molding hydraulic press.
CUSTOMIZED ENGINEERING
One of ZHENGXI biggest assets lies in its ability to design and manufacture customized equipment. We are an industrial engineering company, certified ISO 9001 that designs and supplies forming & testing equipment, production lines, customized machines and turnkey plants for the world's largest industrial groups. Our engineers and technical designers are at your disposal to provide you the best customized engineering experience for:
Project management
Manufacturing process
Mechanics
Thermal engineering
Hydraulics
Automation & Robotics
Extrusion molding hydraulic press.
TRAINING SERVICES
Licensed trainer
Operator and Maintenance technician training
Customized training on customer request
RETROFIT SOLUTIONS
Improving equipment efficiency
Improving process efficiency
Retrofit to ensure compliance with stringent safety standards
Automation
Schematic drawing of pressing process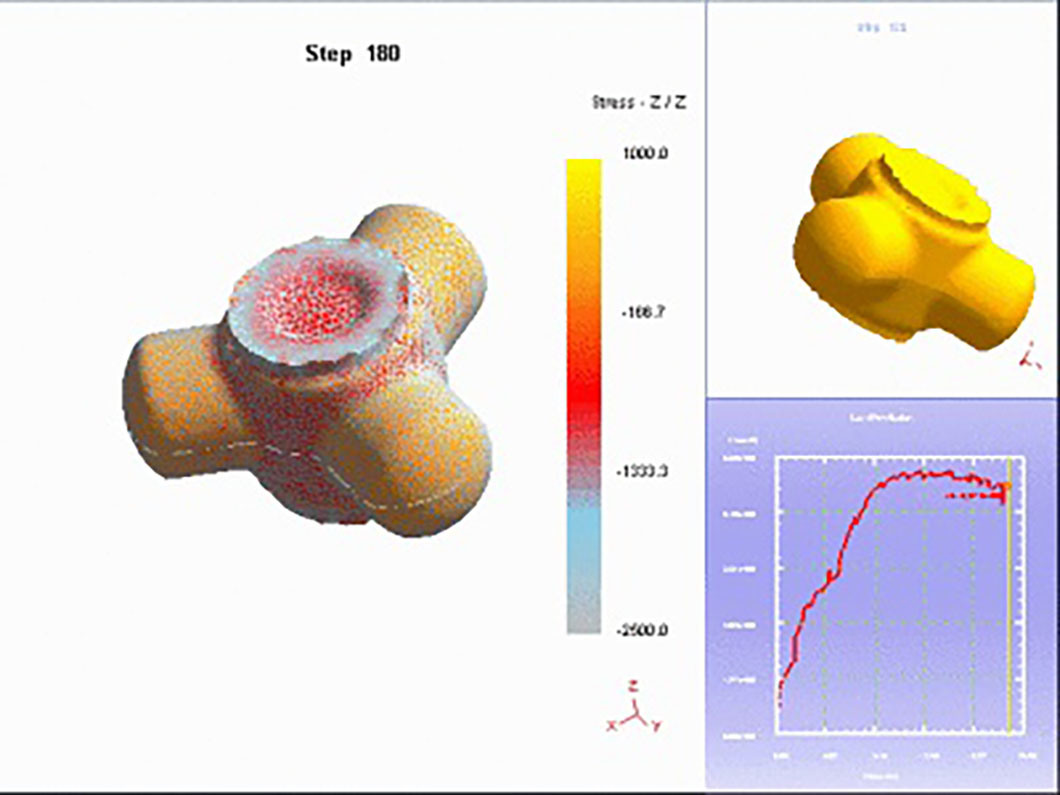 Workshop and packaging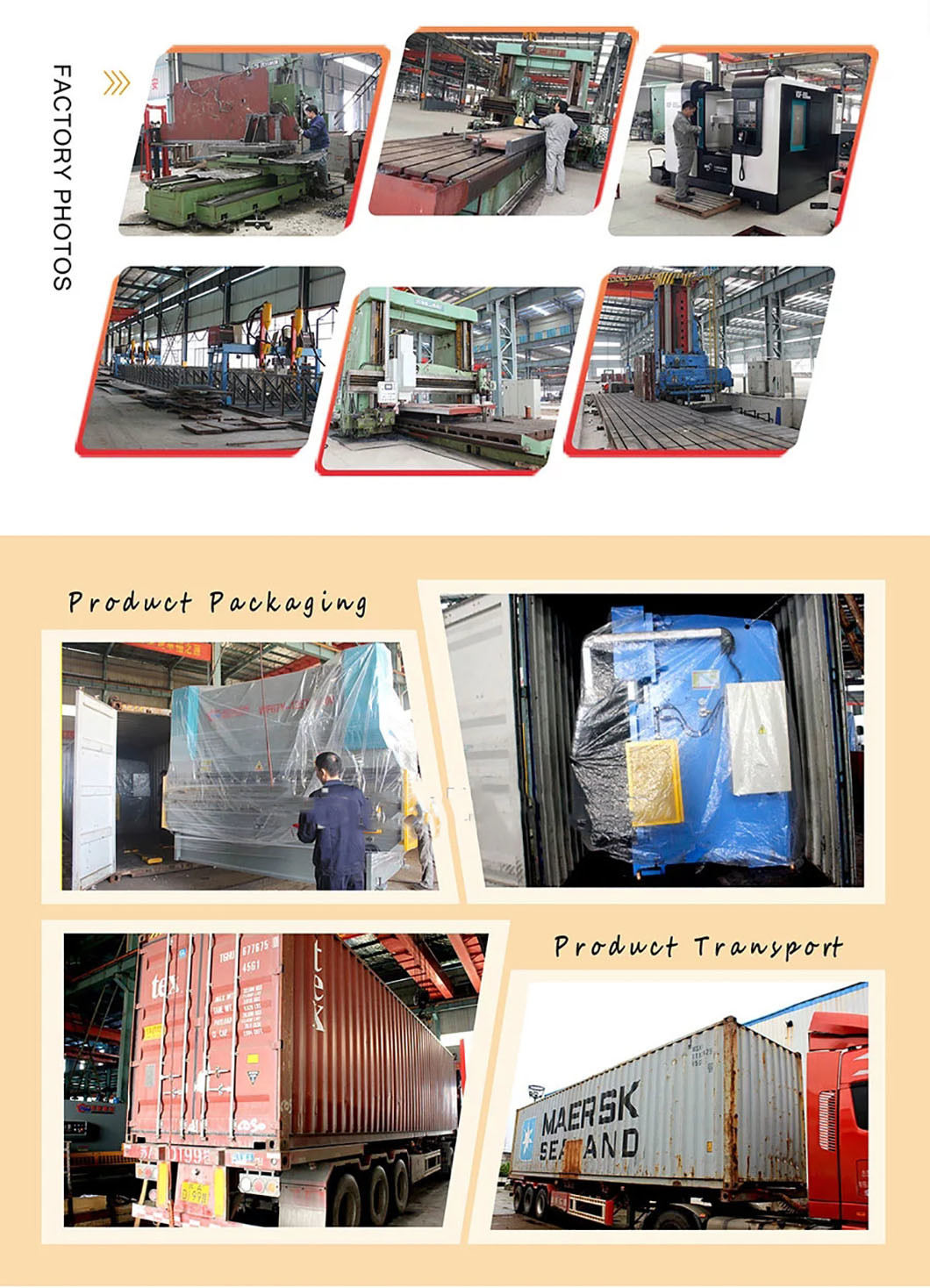 Product application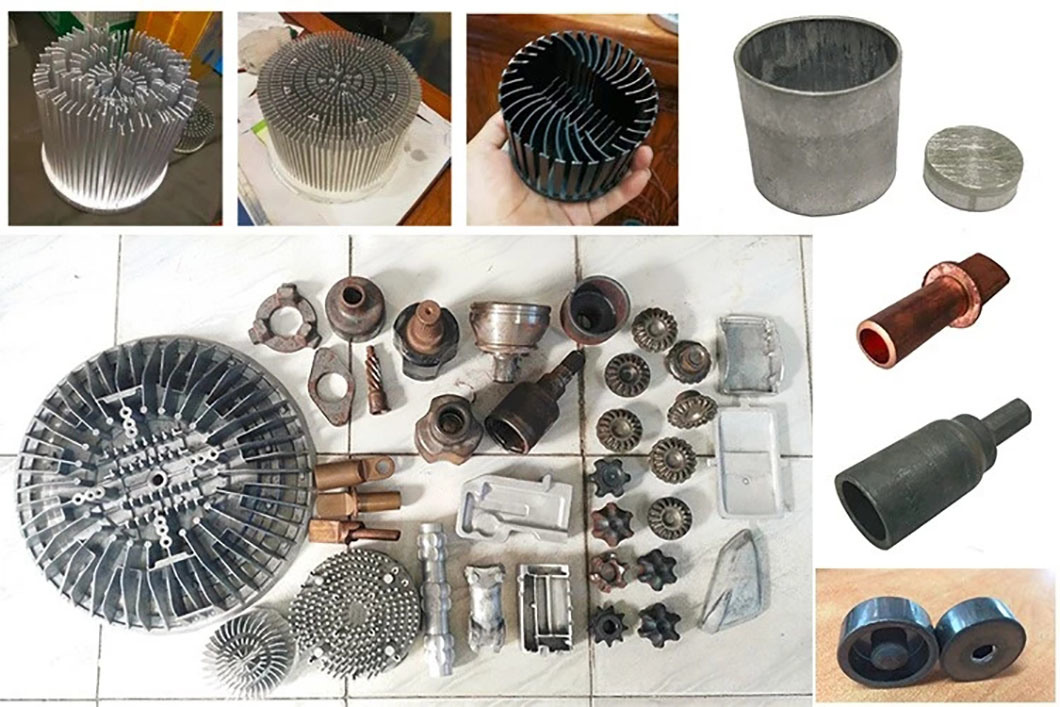 Certificate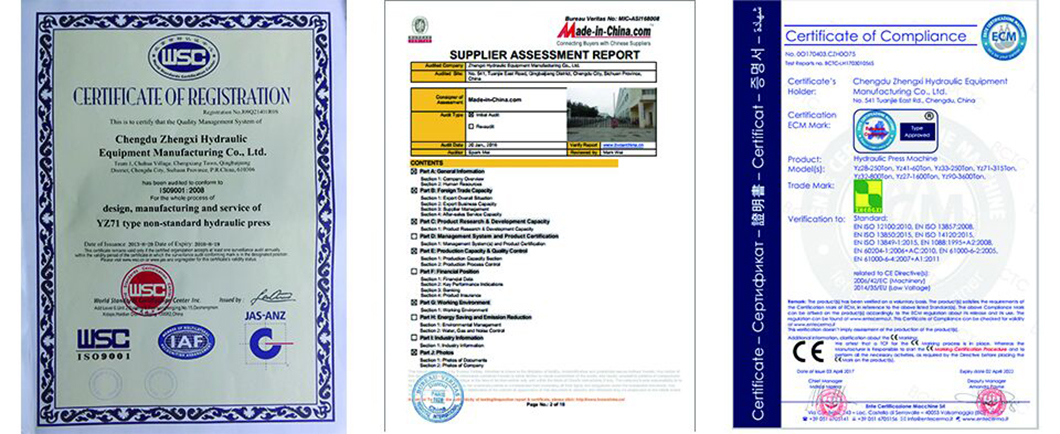 Contact way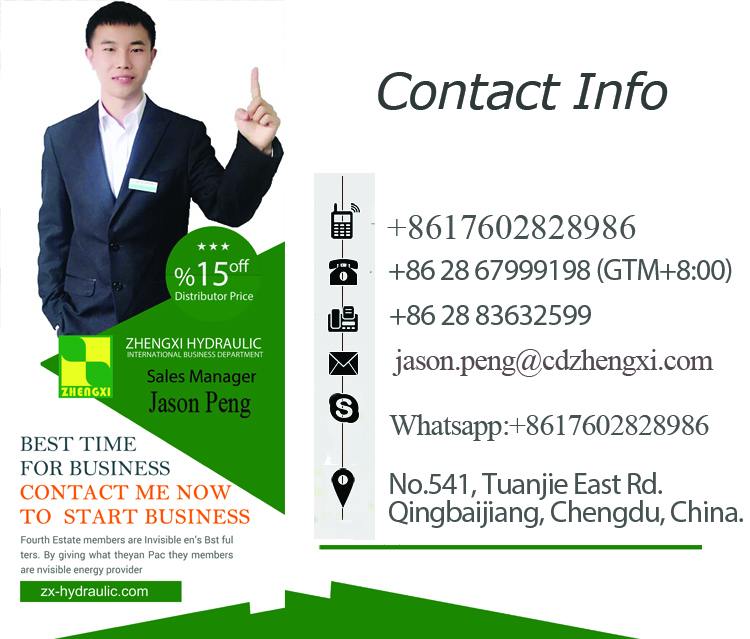 Looking for ideal Cold Extrusion Hydraulic Press Instructions Manufacturer & supplier ? We have a wide selection at great prices to help you get creative. All the Cold Extrusion Hydraulic Press Lift are quality guaranteed. We are China Origin Factory of Cold Extrusion
Hydraulics Press
Ludhiana. If you have any question, please feel free to contact us.
Product Categories : Customization Hydraulic Press > Others Customization Hydraulic Press